Matt Light, 3X Super Bowl Champion with the New England Patriots and Steve DiFillippo of DAVIOS have launched the #LiftYourSpirits campaign to support the National Restaurant Association Educational Foundation's efforts to raise money to support the millions of restaurant workers who are left without income due to the COVID-19 pandemic.
You may not realize it but there are more than 1 million restaurants in the U.S., home to more than 15 million employees.   Early estimates indicate that the industry is the largest sector impacted by the spread of COVID-19, with up to 7.4 million restaurant workers expected to lose their jobs.
In the face of this global pandemic, the National Restaurant Association Educational Foundation (NRAEF) is setting up a Restaurant Employee Relief Fund (RERF) to provide immediate financial assistance to workers facing hardship as a direct result of COVID-19.   Through the fund, eligible restaurant employees will receive grants to supplement their income. And A10 Associates is here to help spread the word.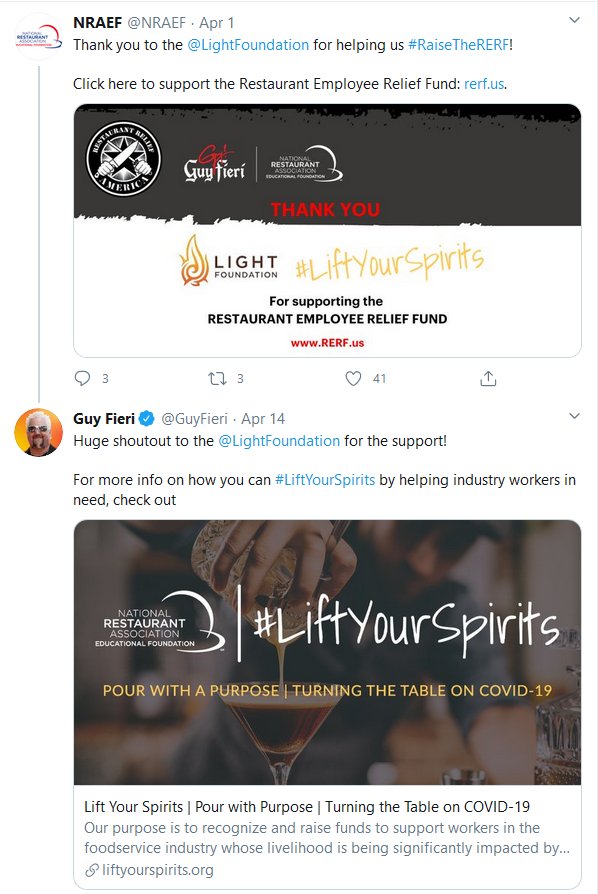 The National Restaurant Association Educational Foundation is the philanthropic foundation of the National Restaurant Association, the largest restaurant and foodservice trade association in the world, representing and advocating for more than 500,000 businesses and millions of employees throughout the country.  Proceeds from #LiftYourSpirits will support the NRAEF's restaurant, foodservice and hospitality worker relief efforts.
Their purpose is to recognize and raise funds to support workers in the foodservice industry whose livelihood is being significantly impacted by COVID-19. All those people who are affected because no one can go to restaurants or bars until we stop the spread.
Visit https://www.liftyourspirits.org/ today to leave a tip and support the industry.
Listen to the Morning MAGIC show with Steve and Matt:
We Challenge You
The Lift Your Spirits challenge asks home drinkers to post a video of themselves making their favorite drink. After sharing (and sipping), they're encouraged to estimate what they'd normally tip a server or bartender for the very same drink and donate it at www.liftyourspirits.org. They've raised more than $14,000 so far but need so much more to help families across the country.
View additional press coverage at The Boston Globe and join the challenge.
Video source (video at top of page) and further information at WBGH Boston.